Ketamine For Depression Treatment
Major depressive disorder is a chronic condition that affects millions of people worldwide, placing a significant load on health and socioeconomic status. According to the World Health Organization, depression ranks third in terms of global chronic diseases which significantly increase the societal cost due to disability.
Since major depressive disorder is a serious psychiatric illness that impairs many people's daily performance, monoaminergic antidepressants have been used effectively as a treatment but their limitations include delayed onset of action and the fact that many patients remain treatment-resistant.
Recent clinical studies support the role of glutamate in depression, specifically N-methyl-D-aspartate (NMDA) receptors, and serotonin receptors as they play a radical role in depression. Glutamate is the most important excitatory neurotransmitter involved in neurodevelopment, memory, and nerve growth differentiation, maintenance, and function.
What is Ketamine Used For?
Ketamine consists of a mixture of two enantiomers, S-ketamine (esketamine) and R-ketamine. Ketamine is a common anesthetic drug that is administered for analgesia and sedation, it was developed as an anesthetic and has been shown to have antidepressant properties at sub-anesthetic doses via blocking NMDA receptors as well as NMDA receptor-independent pathways
Is Esketamine Approved by the FDA?
Ketamine "S" form which is derived from ketamine and known as esketamine was approved by the FDA in 2019 as a nasal spray for the treatment of depressive symptoms, resistant depression, and acute suicidal ideation or behavior in adults with major depressive disorder (MDD).
How is Compounded Ketamine Different from FDA Approved Ketamine?
In 2019, the FDA approved esketamine (Spravato) nasal spray for treatment-resistant depression, it is the only available "S" enantiomer of ketamine on the market. Esketamine is only available through a restricted program to authorized personnel and it takes a two-hour post-administration review, transportation assistance leaving the physician's office, and specialist monitoring.
Compounded ketamines as nasal sprays or sublingual troches offer a suitable therapy alternative to ketamine forms available on the market to treat depression and control associated pain that occurs simultaneously in many patients.
Welltopia Pharmacy provides sublingual and nasal spray formulations that feature rapid absorption and are easy to use throughout the day.
How does Ketamine work for Severe Depression?
In patients with major depressive disorder, a single dose of ketamine resulted in a significant improvement in clinical symptoms and the resolution of serious depressive symptoms including upcoming suicidal thoughts. Ketamine has a rapid effect on depressive symptoms that lasts for up to a week, indicating that it can play a role in neuroplasticity.
Many studies found that depressive symptoms disappeared one week after the infusion in addition to the neuropsychiatric effect of subanesthetic ketamine that aids in the management of suicidal thoughts and reduces self-harm or suicide.
Ketamine for Anxiety and Post-Traumatic Stress Disorder?
Ketamine has been studied and demonstrated to be effective with a variety of anxiety disorders, including social anxiety disorder (SAD), generalized anxiety disorder (GAD), and post-traumatic stress disorder (PTSD).
Glue et al used an ascending single-dose at weekly intervals study design to assess the efficacy and safety of ketamine in 12 patients suffering from refractory generalized anxiety disorder and/or social anxiety disorder who were not currently depressed. Patients reported reduced anxiety within 1 hour of dosing which lasted up to 7 days.
The study's continuation indicated that 18 of the 20 patients reported continuous improvements in social functioning and/or occupational functioning throughout maintenance therapy. The researchers concluded that maintenance medication may be a therapeutic option for patients with treatment-refractory generalized anxiety disorder/social anxiety disorder.
Is Ketamine Effective for Chronic Pain?
The anesthetic ketamine is used to treat a variety of chronic pain syndromes, particularly those with a neuropathic component. Low-dose ketamine provides significant analgesia in neuropathic pain states by inhibiting the N-methyl-D-aspartate (NMDA) receptor found in the spinal and supra-spinal regions, in addition to more engaged mechanisms such as enhanced descending-inhibition and anti-inflammatory actions at central locations.
Ketamine for Complex Regional Pain Syndrome (CRPS)
Complex regional pain syndrome (CRPS) is characterized by pain in one or more extremities following trauma, medical treatments are often the first-line therapy for CRPS among the several therapies available including immunomodulation, hyperbaric oxygen therapy, and psychosocial therapy.
Ketamine in particular is a recently discovered pharmaceutical interventional that blocks N-methyl-D-aspartate (NMDA), it has analgesic, anti-inflammatory and antidepressant effects which makes it a favorable treatment for CRPS that is managed through biopsychosocial chronic pain model and an interdisciplinary approach to CRPS management.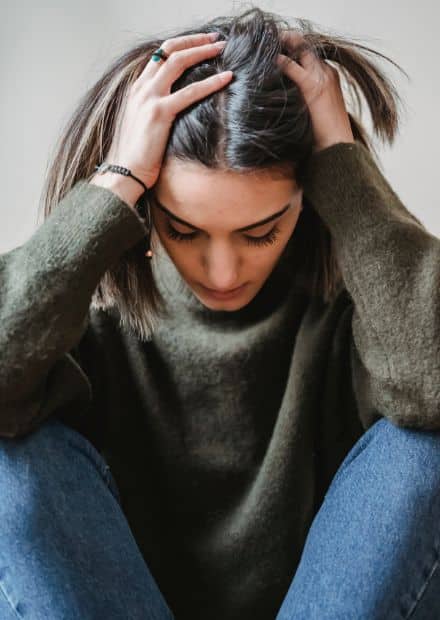 What Are The Side Effects of Ketamine?
A Depression meta-analysis reported that a single use of ketamine treatment can cause mild side effects such as dry mouth, dizziness, nausea, vomiting, blurred vision, and headache but these were generally not serious and resolved after dose administration.
In subanesthetic doses, IV ketamine administration is helpful for major depressive disorder with an ascending dose-response relationship. Low doses of IV ketamine (less than 0.5 mg/kg) cannot guarantee an antidepressant effect, to maintain antidepressant efficacy, two to three repeated ketamine doses per week may be required. Furthermore, weekly maintenance dosages could be applied to maintain remission.
Ketamine is often given at a dose of 0.5 mg/kg, but some patients may benefit from doses as low as 0.1 mg/kg, while others may require up to 0.75 mg/kg. A ketamine dose is typically administered over 40 minutes. However, safety and efficacy have been established in sessions lasting between 2 to 100 minutes.
Potential Risks of Compounded Ketamine Nasal Spray
Potential risks include drowsiness, dissociation, and abuse or misuse, its label includes Boxed Warnings and it is subject to tight safety controls on dispensing and administration as part of a risk evaluation and mitigation program.
At Welltopia, we collaborate with groups of scientists and consultants on a regular basis to ensure that our compounded formulas, ingredients, procedures and equipment are backed by cutting-edge research and technology.
Contact us to discuss your needs and medications and we will research a solution if we cannot find one!