Description
Sensitive Skin
When you're a pet parent, you need a sound solution to support your dog's sensitive skin. Specifically formulated for dogs, Omega Skincare supports canine skin health with essential fatty acids from organic plant oils (including flax, pumpkin, sunflower, and sesame) plus cod liver oil.
You can count on Omega Skincare
Helps maintain normal moisture content of skin
May help with occasional or seasonal allergies
Full spectrum of omega fatty acid: omega-3, 6, and 9
In a clinical research study, dogs receiving supplemental omega fatty acids saw significant support for healthy skin, confirming the importance of these nutrients for optimal skin health. Omega Skincare provides these critical omega fatty acids in a protective package to preserve the delicate oils and ensure their full potency for the best results for your dog.
What's Inside:
Essential Fatty Acids, or EFAs for short, are an important part of every pet's diet. However, omega-3 fatty acids, a type of fat, are not produced in a dog's body. They must come through diet or supplementation. Omega Skincare has the essential nutrients your dog needs to support skin health—even animals with sensitive skin. It's the fresh, organic, omega fatty acid supplement you can use with confidence. And, our unique packaging process protects all the vital nutrients from heat, light, and oxygen.
Omega Skincare from Terry Naturally® Animal Health—the right skin support for your best friend.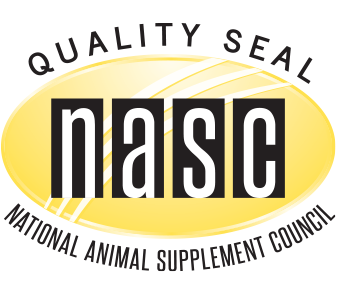 Certified Organic by QAI