What is Bioidentical Hormone Replacement Therapy (BHRT)?
Bioidentical hormones are compounds that have the exact same chemical and molecular structure as hormones produced in the human body. Though any hormone can be made to be bioidentical, particularly estrogen and progesterone have been promoted as safer and more effective alternatives to more traditional hormone therapies. Bioidentical hormone therapy (BHRT) uses processed hormones that come from plant estrogens.
Natural estrogens are classified into 3 types:
E1 is called Estrone; it activates estrogen-receptor alpha selectively in a ratio of 5:1 which increases cell proliferation.
E2 is called Estradiol; it activates estrogen-receptors alpha and beta.
E3 is called Estriol; binds preferentially to estrogen-receptor beta in 3:1 ratio which may be the reason that E3 may help prevent breast cancer.
After menopause, the metabolism of estrogen can change. Consequently, women may respond differently to estrogen replacement therapy. Estrogen metabolism has two major competing pathways:
2-OH Estrone.
16-OH Estrone.
2-OH Estrone/Methylation is a good estrogen as it does not stimulate the cell growth and blocks action of stronger estrogen products that may be carcinogenic. 2-OH Estrone is protective against cancer when methylated by catechol-O-methyltransferase (COMT) into 2-methoxy-estrone, it can be measured in urine to indicate the body's ability to methylate.
16-OH Estrone has a strong estrogenic activity, studies show that it may be associated with an increased risk of breast cancer. Its high levels are associated with obesity, hypothyroidism, excess omega-6 fatty acids and inflammatory cytokines.
What are compounded Bioidentical Hormones used for ?
BHRT is also known as menopausal hormone therapy, it can help relieve hot flashes, night sweats, vaginal dryness and reduced sex drive. It can also lead to anxiety and changes in mood. Some BHRT contains estrogen only while others contain estrogen and progesterone and sometimes they contain testosterone as well.
BHRT treatment can help address a range of issues, the right combination and dosage of the hormones will depend on the reason for prescribing this form of treatment. Around perimenopause and menopause, women experience bone thinning or osteoporosis, urinary problems, thinning hair, sleep problems, mood changes, irregular periods and difficulties with concentration and memory. BHRT can help manage the mentioned symptoms.
Who should not take Bioidentical Hormones ?
History of breast cancer.

Known or suspected history of other estrogen-based cancer.

Coronary heart disease.

Previous venous thromboembolic (VTE) event or stroke.

Active or history of deep venous thrombosis (DVT).

Transient ischemic attack (TIA).

Pulmonary embolism (PE).

History of blood clotting disorder.

Active liver disease.

Unexplained vaginal bleeding.
Bioidentical Hormone Replacement Therapy (BHRT) side effects.
Nausea.

Bloating.

Weight gain.

Fluid retention.

Mood swings (associated with use of relatively androgenic progestogens).

Breakthrough bleeding.

Breast tenderness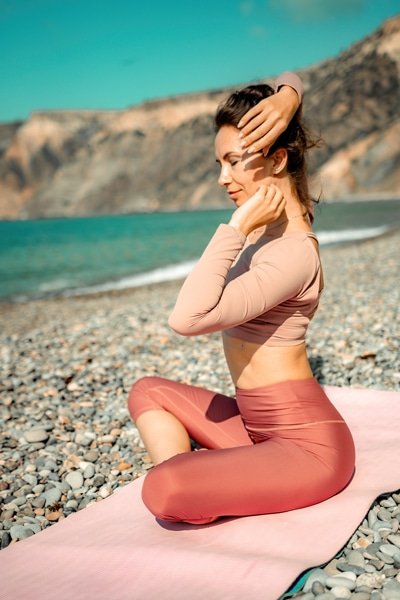 The difference between HRT and Bioidentical Hormones.
Bioidentical Hormones are identical chemically with natural hormones, the dosages are based upon a particular hormone need of the patient to attain a stable set of activities of the hormones to develop a better quality of life. Any bioidentical Hormones can be given through a topical route.
Hormone Replacement Therapy (HRT) is a mixture of drugs not identical to natural hormones, consisting of two important hormones; progestin and estrogens. HRT has standard fixed standard doses.
Bioidentical Hormone Replacement Therapy Pros and Cons.
Chemically identical to natural hormones.
 Variable doses.
Various forms (pills, patches, creams, gels & injections).
Extracted from plant estrogens.
As with most hormone therapies, side effects can appear within the first few weeks and subside as your body adjusts to the new hormone level. The most commonly reported side effects of BHRT are breast tenderness, bloating, and weight gain.
Some of these side effects can appear when you begin BHRT: weight gain, fatigue, increased facial hair, bloating, spotting, cramps, acne or changes in facial skin and headaches.
Is Bioidentical Hormone Replacement Therapy FDA approved?
The FDA has approved the first bioidentical hormone therapy combination of estradiol and progesterone for moderate to severe vasomotor symptoms associated with menopause.
https://www.ncbi.nlm.nih.gov/pmc/articles/PMC4400226/#R20
https://www.uptodate.com/contents/treatment-of-menopausal-symptoms-with-hormone-therapy#H426930501
https://www.mayoclinic.org/diseases-conditions/menopause/expert-answers/bioidentical-hormones/faq-20058460
https://www.webmd.com/menopause/what-is-bioidentical-hormone-replacement-therapy