Some dietary components and nutraceuticals can significantly influence health quality and well-being by affecting physiologic processes.
Vitamins show huge benefits in various biological processes in the human, especially heart health and bone repair and regeneration. Supplementation with vitamins offers several advantages over other therapies or treatments for heart and bone repair, such as cardiovascular diseases and osteoporosis.
What Supplements and Vitamins Are good for heart health?
Vitamins can help your bones, your muscles, and many other parts of your body. What about your heart? Research shows that some of them may help lower cholesterol, improve blood pressure, then prevent most cardiovascular diseases.
Some nutrients are a good addition to develop a healthy-heart lifestyle such as:
– Fibers: cut down the amount of cholesterol your body absorbs from food. (About 25 to 30 gm will do the trick).
– Coenzyme Q10 (COQ10): Your body naturally makes small amounts of this enzyme, CoQ10 may help lower blood pressure.
– Vitamin D: plays a crucial role in regulating calcium and phosphorus metabolism and bone health. Moreover, vitamin D is a very important factor for the heart and blood vessels.
– Bergamot: its lipid and glycemic effects may result in a reduction of Cardiovascular risk. It's an antioxidant that can protect the body against free radicals damage including the vascular endothelium, an important determinant of CV health.
What is the best vitamin for bone?
Vitamin D
has great importance for bone and bone regeneration.
Vitamin D supplements decrease bone turnover and increase bone mineral density.
Vitamin K
May enhance the action of calcium and vitamin D.
Decrease the risk of hip fractures in aging men and women.
Magnesium
Important nutrient implicated in bone quality.
Fortunately, in addition to the importance of vitamin D and vitamin K for bones,
they are very important for the heart!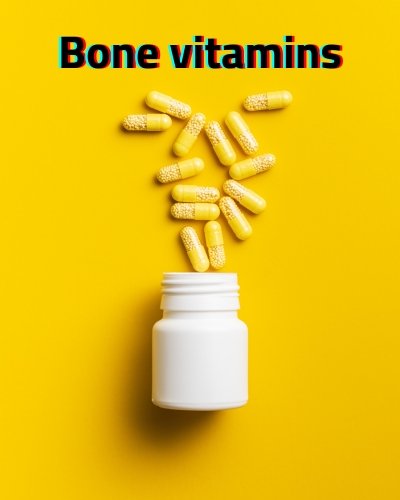 How can vitamin D help in heart health?
vitamin D deficiency was independently associated with the severity of coronary artery stenosis. Furthermore, the studies reported a higher incidence of CHD (coronary heart disease) in winter and in regions farther from the equator, which means that these people suffer from vitamin D deficiency due to less sunlight exposure.
Dyslipidemia is a key player in the development of cardiovascular disease which cause atherosclerosis (the main reason for coronary heart disease and stroke). It is diagnosed by high levels of triglycerides(TG) and (LDL) low-density lipids.
Vitamin D plays an important role in the reduction of TG, particularly in postmenopausal females with hypertriglyceridemia (high levels of triglyceride in the blood).
Does vitamin D help you sleep?
Vitamin D is important for melatonin production, the hormone involved in the regulation of human circadian rhythms and sleep.
Vitamin D improves non-specific pain disorders, such as restless legs syndrome and obstructive sleep apnea syndrome which affect the quality of sleep.
How can you get vitamin D?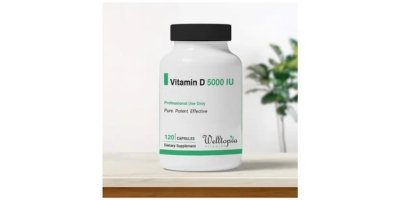 How vitamin K is good for the heart and bones?
Bone density decreases with age…
This is linked to vitamin k deficiency in postmenopausal women and elderly age men which cause bone density reduction and vascular calcification.
Vitamin K supplement inhibits vascular calcification and arterial stiffening.matrix GLA protein (MGP), is a protein that inhibits the deposits of calcium on the walls.
Vitamin K2 activates matrix GLA protein (MGP), So it can decrease the risk of,vascular damage.
Vitamin k and bone density:
Vitamin K2 has two subtypes, MK-7 (menaquinone7( and MK-4 (menatetrenone) Menaquinone7 (MK-7) decreases the risk of hip fracture!
It activates osteocalcin, which is linked to increased bone-matrix formation and bone mineral density.
Is vitamin K important for women?
A study on 16000 healthy women aged 49 to 70 years showed that a high intake of natural vitamin K2 was associated with protection against cardiovascular events.
For every 10 mcg of dietary vitamin K2 consumed, the risk of coronary heart disease was reduced by 9%. 
There is a study on 564 postmenopausal women revealed that:
Consumption of vitamin K2 was associated with decreased coronary calcification, but vitamin K1 was not.
A daily dose of 180 mcg of supplemental (MK-7) was enough to improve bone mineral density, bone strength, and cardiovascular health, according to a clinical trial applied to a group of 244 postmenopausal Dutch women within 3 years period.
How can you get the best vitamin K2 supplement?
Eggs and green vegetables and dairy products are sources of vitamin K2, but its absorption from the diet is low. So, the best source of vitamin K2 is the oral supplement (MK-7) As in
the D-K Forte 
supplement.
How is bergamot good for heart health?
Bergamot juice(Citrus bergamia Risso) has a nutraceutical activity that controls the blood cholesterol level, which is the main cause of cardiovascular diseases (CVD).
Bergamot, as mentioned before, is an effective antioxidant that is significant in the reduction of biomarkers associated with vascular oxidative damage such as low- density lipids (LDL).
Hence it helps in the lipid lowering process which protects the heart from cardiovascular disease. Bergamot initiates the enzyme, which is a central regulator of energy, therefore it is useful for glucose and fatty acid metabolism.
The daily dose of bergamot which induce positive effects on hyperlipidemia is an oral dose from 150 mg to 1000 mg/day, administered from 30 to 180 days.
Other benefits/uses for bergamot.
Bergamot is not only important for the heart but also plays an important role in different areas of interest such as:
1. the nervous system improves mental conditions.
2. Inflammation has an anti-inflammatory and pain reliever effect.
3. Diabetes by lowering the glucose level in diabetic patients.
4. Bone metabolism helps in osteoporosis.
5. Skin increases collagen content, and bergamot oil is useful for acne and acts as a deodorant.
6. Hair growth promotes hair growth.
7. Psoriasis is an effective antifungal and antibacterial.
8. Antimicrobial Activity.
9. Supports Healthy CoQ-10 Level which is included in a lot of biological processes in the human body.
Why welltopia bergamot supplement is the best choice for you?
1. It doesn't contain Gluten, corn, yeast, artificial colors, and flavors 2. Extracted from Citrus bergamia Risso, the main active useful ingredient. 3. two capsules contain 1 gm of bergamot orange juice, the daily dose needed for cardiovascular protection.